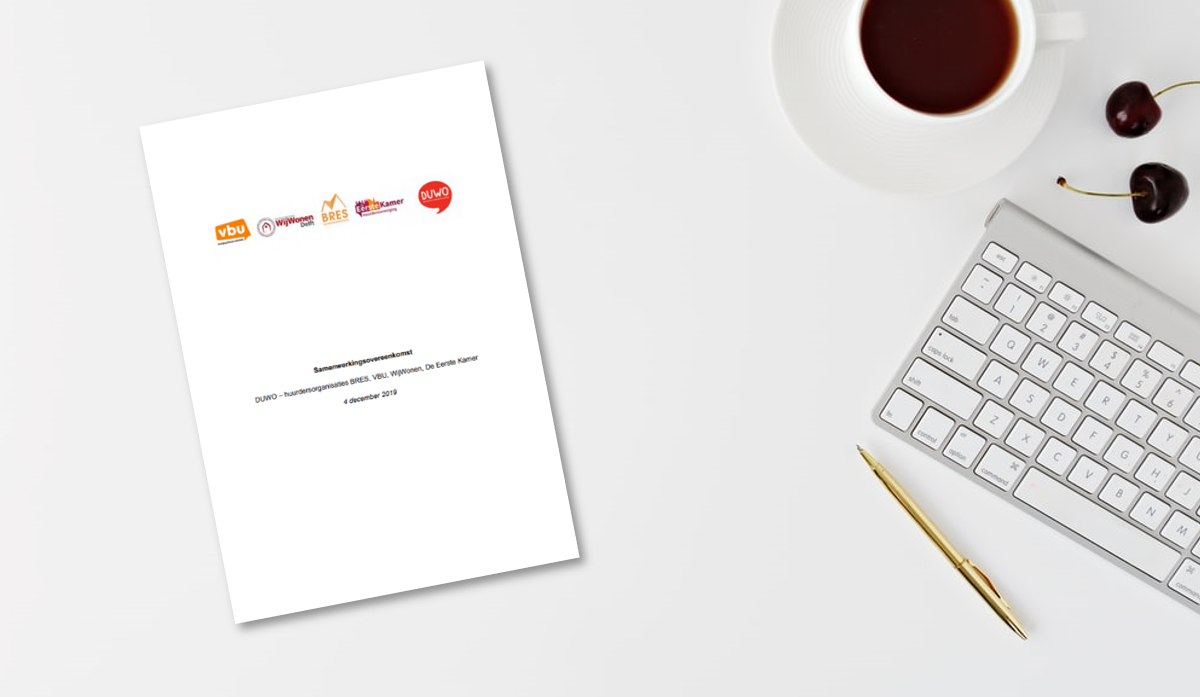 Together we stand strong!
The cooperation agreement, or SOK for short (in Dutch: samenwerkingsovereenkomst), is an agreement between DUWO and our college tenants' organisations tenants' association BRES from Leiden, VBU from Amstelveen and WijWonen from Delft, was not an agreement we could agree with. As the youngest association, we were sceptical about joining, despite the fact that we are open to cooperation at all times. After a one-year trajectory and a critical view from the bard of De Eerste Kamer, a new agreement was made in collaboration with all parties involved.
The agreement gives us, tenants associations of DUWO, the opportunity to be involved in DUWO's operational management. For example, new requests for advice from DUWO are already provided with feedback upfront. This also includes theme meetings on, for example, sustainability, rental costs and the relationship between accommodation and regular students. In short, an added value to our rights and obligations within the Consultation Act.