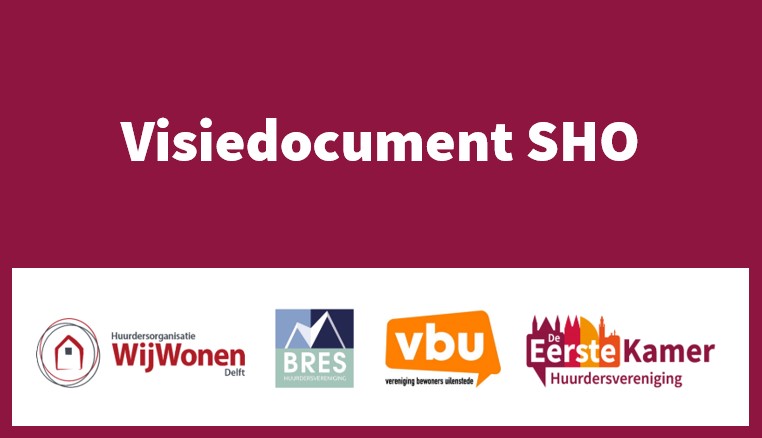 De Eerste Kamer officially part of the 'SHO'
On 4 December 2019, De Eerste Kamer signed the Samenwerkingsovereenkomst (Cooperation Agreement) together with DUWO and our fellow tenant organisations WijWonen (Delft), Tenants' Association BRES (Leiden) and, Vereniging Bewoners Uilenstede (Association Residents Uilenstede) (Amstelveen). A joyful moment and the start of a constructive cooperation! Around the summer, six months after the signing of the agreement, the board took stock and noted that cooperation with DUWO in particular had improved, but that the mutual cooperation between the tenants' organisations lagged behind. For this reason, De Eerste Kamer took the initiative to intensify the cooperation and raise it to a higher level. And with success!
1 November 2020 was the moment: the signing of the Visiedocument (Vision document)! De Eerste Kamer is therefore officially part of the Samenwerkende Huurdersorganisaties (SHO for short) (Cooperating Tenants' Organisations), a cooperation between WijWonen, BRES, VBU and now also De Eerste Kamer. The vision document offers a (practical) addition to the agreements within the Cooperation Agreement. This includes setting up the internal cooperation and appointing a joint external advisor.
Unfortunately, due to the corona measures, we could not make it a festive moment, so here is a virtual toast to our cooperation!