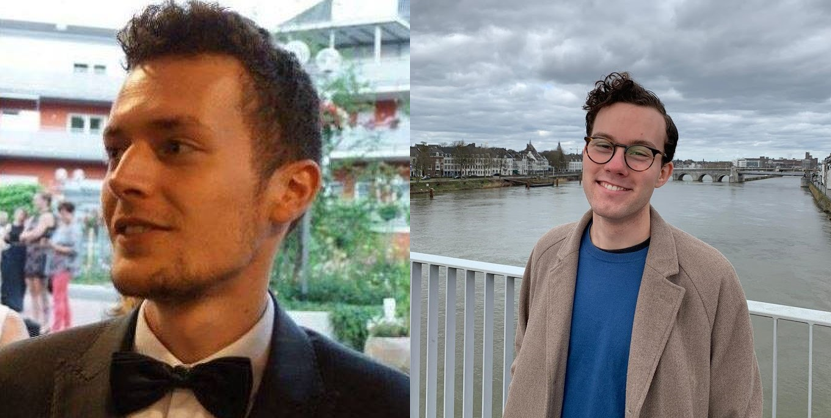 De Eerste Kamer welcomes two new board members
From July 2021, we welcome two new board members, Luc and Gunnar, who are happy to introduce themselves. With the arrival of two new board members, there are again a number of board changes. We say goodbye to Lara Kaptein and Koray Mutlu, who have worked passionately for the interests of tenants in The Hague over the past two years. Alexander de Jong will take over as chairman and Luc and Gunnar will work as portfolio holders, a new position that interweaves local and external affairs. From now on, De Eerste Kamer will work with portfolios, loosening the strict division between central (DUWO Group) and local policy (DUWO The Hague). The portfolios cover the most important issues for tenants in The Hague and are handled both on a policy level (central) and a practical level (local). Take a look at the new board here or read more about the portfolios here.
Gunnar Koehler (Portfolio holder)
Hi! My name is Gunnar Koehler and I am one of the new portfolio holders. With already a bachelor's and master's degree in Public Administration in my pocket, I am currently studying Psychology at Leiden University. After my study I want to work as a clinical psychologist and university teacher. I always want to help people and together achieve the best result. I also find it important that people get what they are entitled to and that their voice is heard. As the board member for local affairs, I will of course strive for this. Furthermore, I will maintain contact between DUWO and the tenants as well as De Eerste Kamer. With my administrative knowledge and untiring dedication, I am looking forward to be of service to the tenants.
Luc Vorsteveld (Portfolio holder)
I'm Luc Vorsteveld and from July onwards I will be one of the new portfolio holders. In this position, I will strive to represent the tennants' interests towards DUWO and other external partners. I study political science and economics in Leiden and Utrecht respectively. Besides that, I have been the president of the European Youth Parliament the Netherlands and I have worked for the public affairs division at the Netherlands Authority on Financial Markets. Besides that, I'm a political junkie and I enjoy reading and cooking. I'm thrilled to rigorously work on representing the interests of DUWO's tenants.